Create your free CashbackShopper Account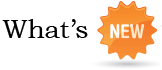 Don't Miss Out!
Browse Retailers
Editor's Picks
Get a Free £25 bet with the voucher code: F25 and pick yourself a winner at the Cheltenham Festival...
£5 off using code: AFFVDF5, Free delivery using code: ADFDEL until 9th March.
10% off Hampers over £25 using code: HAMPER, £4 off orders over £40 using code: SPRING4IT...
Extra cashback on New TV Customer (DTH), SAB - Broadband Unlimited (DSL) and SAB - Fibre Unlimited until...
Order from our Easter range before 10th March and receive standard delivery for just £1 when you...
Buy 2 of the same Leitz WOW products and get another of the same free, End of tax year offers on Canon...
Extra cashback until 12th March.