Create your free CashbackShopper Account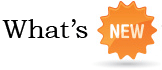 Don't Miss Out !!!
Browse Retailers
Editor's Picks
Extra cashback until 27th Nov. 10% off all USA Tickets and Hotels with code: BLACKFRIDAY until 27.....
Get £75 off a case of wine on the minimum spend of £114.99 for new customers only. T&Cs - This offe.....